Entreprenourished Digital
It's time to build a business you freaking love and get paid for it.
Enroll in Course
Entreprenourished—From Frustration to Freaking Awesome: A 6-Module Self-Paced Program To Make Your Business a Space of JOY and Cash-Money!
You can and will build a successful business and feel great doing it!
I know you are the kind of person that has it all together. You're buttoned up, you're brilliant and you're savvy. You know you have a ton to offer and everyone around you knows it too. You killed it in school, you've been super successful in your career (even if you don't/didn't love it), and whatever you touch usually turns to gold. Instantly. Dayummm, you are magic!
You are used to putting in the effort and then seeing success, like immediately. But launching this business has been a little different. And you're not sure what to do to get this thing off the ground. Because brute force ain't working.
Let me guess:
You wrote a killer business plan and put together a kickass offering but no one is buying because it's not totally clear what you do and how.
You've been working hard and making some progress but you're feeling burned out and bummed out because your effort isnt lining up with the results.
You've been doing it all yourself, but just don't feel motivated anymore because it's all been so uphill
You're trying so hard but starting to think that this whole "entrepreneur thing" may never happen for you
You pretend business is great but inside you're dying and too afraid to check your bank balance because seeing red gives you MAJOR anxiety
But, deep down... you know you can do this. You know you can make your business successful and feel-good.
And you know your time is NOW.
Brace yourself for magic, because here is what your life is about to look like:
People FINALLY get what you do and want to give you their hard earned cash for it because you're amazing at it.
You're freaking out at how magnetic you and how all your hard work is paying off. In fact, you leave work and you actually take time to relax because you can afford to.
You are CRYSTAL CLEAR on the direction you're taking your work in and you know what's working and what isn't
You are empowered by all your success and have hired strategic help and have plenty of money to pull in the right peeps.
Everything is unfolding with major ease and grace. (told you, you're magic!)
You're seeing your idea unfold into a viable business that generates real income
TESTIMONIALS
"Just wow! I coached with Amina after a friend recommended I work with her to grow my business. I thought I was headed into a program with someone who was going to radically shift my business—but I got so much more. Not only did we change up my offerings to things I actually like to do, but Amina helped me overhaul all of my marketing and tools. I doubled my income in 6-months and more than got my money back on this program because she set up me up for a lifetime of work. Plus, I got a major mindset makeover in the process, which I didn't even realize I needed. She's an absolute delight to work with and makes even the heavy lifting seem light and fun. I highly recommend Amina and would work with her again in a heart beat." Marie, Brooklyn
"From the synchronistic way I found her, until our last meeting, Amina had been a source of joy, expertise, inspiration and motivation. She taught me way more than I signed up for. Her infectious happiness lightened the huge task of starting a business, yet she held me accountable for the goals we set, supporting me every step of the way. The they way she brings and transfers focused, positive energy to a meeting is nothing I'd ever experienced or imagined. Because of this it's essential for me to set the energy right before I work now, like getting wifi or a having ingredients to make products. I've learned so much from her deep well of knowledge and experience in wellness and business. Thank you, Amina!" -Angela H., NYC
I know you're brilliant and have tried a million different things and you're probably thinking "how will this be any different?" Just because it's worked for me might not mean it'll work for you, right? I know that talk track, too.
I'm a former marketing executive who stopped doing work that was literally killing me and am now so in love with my business I literally launch myself out of bed at 6am and can't wait to get to work. For years, I pushed to get my business off the ground and couldn't do it. I developed two autoimmune disease, my hair was falling out, I wasn't make the money I wanted to and I was a total bummer. Until I decided I was over that story and turned it all around.
And in this course, I will show you the exact steps I took to go from "hustle" to "alignment" in my business.
Here's what you'll get when you join
Lifetime access to the 6-module self-paced course
A laser 30-minute strategic action call with me so you can get a boost or tackle a pressing challenge
Journal prompts to help you dig into any mindset blocks so your thoughts are always propelling you forward.
Guided meditations within in each module so you can dig into the limiting beliefs that might be keeping you stuck in your business.
Supporting worksheets, frameworks and methodologies
In this 6 module digital course you will walk away with:
Clarity into what drives your beliefs and decisions.
New, empowering and conscious beliefs.
Personalized plans to keep you nourished in your business so you can show up as your fully expressed self.
A new or evolved offering to make sure they're aligned with your authentic self and what you want to put out into the world.
An action plan to test and get feedback on your evolved offering to make sure you feel great about it and it serves the world.
More than anything, I want you to be so lit up, every day by the work you do. I know how deeply, truly, all-encompassingly painful it is to not feel good in your work. I never want you to feel that way ever again.
If you're ready to be done with the business drama and move into your success story, then this course is for you. Let's do this!
Your Instructor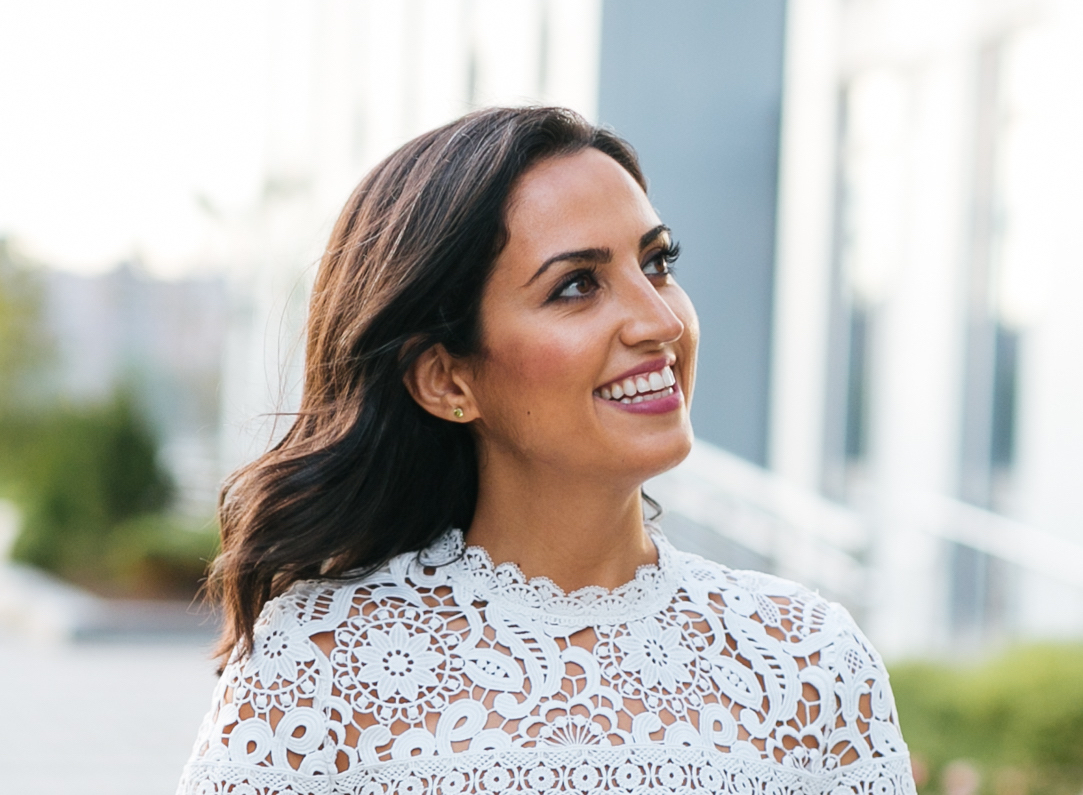 Amina AlTai is a holistic business and mindset coach. She is the first social entrepreneur to successfully create a methodology that supports the health of a business and its people at the same time. After spending a decade grappling with a fast-paced career in marketing and two autoimmune diseases, Amina hit burnout. In hopes of healing her own life, she sought training in nutrition, fitness and mindfulness and her goal became to teach others how to balance a thriving career, body and mind. She takes a mind, body and business approach to
coaching—examining any blocks in the mindset, in our bodies and our work—to help us and our bottom lines thrive. Progressive companies such as Deloitte, Y&R, Outdoor Voices, NYU and HUGE have partnered with Amina. She's an Entrepreneur Magazine expert-in-residence and writes for Entrepreneur, Thrive Global and MindbodyGreen. She's been a featured expert in Goop, Well+Good, Entrepreneur Magazine and more.
Frequently Asked Questions
When does the course start and finish?
The course starts now and never ends! It is a completely self-paced online course - you decide when you start and when you finish.
How long do I have access to the course?
How does lifetime access sound? After enrolling, you have unlimited access to this course for as long as you like - across any and all devices you own.
What if I am unhappy with the course?
We would never want you to be unhappy! If you are unsatisfied with your purchase, contact us in the first 30 days and we will give you a full refund.
Finances are pretty tight since I invested everything in the business. Can I really afford this?
The cost of this program is about as affordable as a New Yorker's daily coffee habit. While you certainly could use a break (and I've been there), investing in this program now will allow you to create a successful and joyful business once and for all. While this is certainly an investment to consider seriously, staying stuck in your business and not making back your initial investment at all is what you really can't afford. And PS I offer a 3-part payment plan if that's more digestible than a lump-sum.
I actually haven't launched my business yet. Is it too soon to start working with you?
No—that's perfect! If you have an idea you need help launching or even if you don't know what you want to do, this course can help you get clear on your zone of genius and how you can turn that into a revenue-generating business. We'll take bite-sized action steps to get you out in the world with an idea to test, learn and pivot with.
How much time will it take to complete the program each week?
I know you're busy, so I've kept the weekly lessons concise. It should take you about an hour to complete your homework and each video is about 10 minutes.